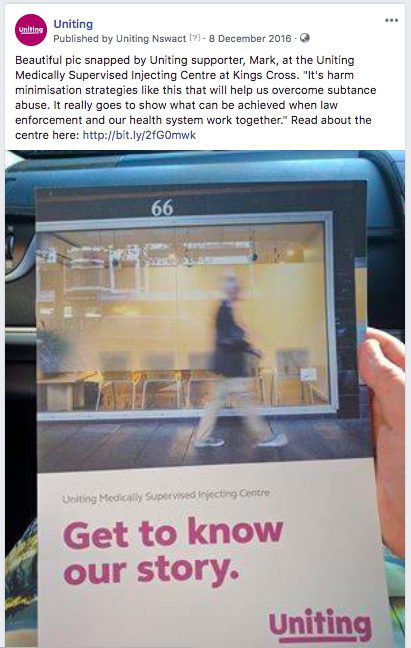 As the advocacy arm of the Uniting Church, Uniting are an organisation with services in the areas of aged care and disability, community services, young people, LGBTI and social justice causes.
Following a rebrand and relaunch, we were tasked with optimising Uniting's online presence by creating a social media strategy that overarched each of its platforms: Facebook, Instagram, LinkedIn, Twitter. We were also tasked with ongoing community management and content creation for these platforms.
My Role
Social media strategy
Always-on organic social media
Paid social media
Content creation
Reporting
Optimisation
Results
This project resulted in the creation a comprehensive One Web document for Uniting that became a bible for all things social media within the organisation. This included an overarching social media strategy that aligned to brand tone of voice, as well as the content pillars for each platform, KPIs, reporting templates, content calendar templates, FAQ responses and more.
Uniting was then relaunched on social media with our new strategy, in which I created content and ran community management.
I reported back to Uniting on a weekly basis with key metrics including engagement rates, fan growth, organic and paid reach, and top performing content to make optimisation recommendations on new content types and adjustments to TOV.
Our social media also laddered to above-the-line communications, and we successfully implemented a range of paid and organic campaigns, which we then also community managed.